Join us at WORD Greenpoint for a special musical storytime featuring author Carolyn Sloan! 
ABOUT THE BOOK
Kids love music. They're natural singers and dancers, and they improvise every time they play. They were born for jazz! And Welcome to Jazz was made for them.
A follow-up to Welcome to the Symphony, Welcome to Jazz is written by music educator Carolyn Sloan, and uses Symphony's ingenious, interactive picture-book-and-sound-chip format.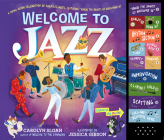 $24.95
ISBN: 9781523506880
Availability: In stock at Brooklyn or Jersey City -- click for more details
Published: Workman Publishing Company - October 15th, 2019
AN INTERACTIVE, SWING-ALONG PICTURE BOOK—WITH 12 SOUND CHIPS!
 
 Are you ready to swing? Discover the wonders of jazz: How to get in the groove, what it means to play a solo, and the joy of singing along in a call-and-response.
 
In this interactive swing-along picture book with 12 sound chips, you'll hear the instrumen
---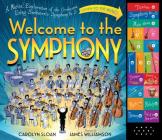 $24.95
ISBN: 9780761176473
Availability: Usually Ships in 1-5 Days
Published: Workman Publishing Company - October 27th, 2015
Using one of the most famous works in classical music—Beethoven's Fifth Symphony—here is the perfect way to introduce a young child to the world of classical music.

---
Pages