Germaine: The Life of Germaine Greer (Hardcover)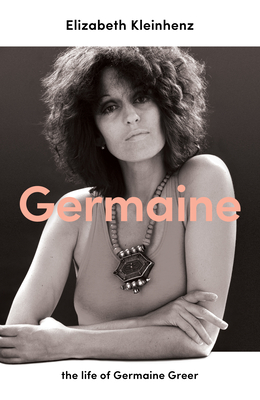 $30.00
Available from our distributor; usually Ships in 1-5 Days
Description
---
Intellectual. Feminist. Polemicist. Provocateur.
This riveting biography of Germaine Greer traces the personal and political history of one of the most important, radical, and controversial women of twentieth and twenty-first century feminism. It reveals how her public persona has shifted with time from sixties trailblazer to present-day rabble-rouser, and why her legacy deserves to be reexamined.
Upon the publication of her seminal book The Female Eunuch in 1970 (written at the urging of Sonny Mehta), Greer became an international celebrity, known worldwide as a charismatic and compelling voice in women's liberation. She appeared on the cover of LIFE Magazine; took on Norman Mailer in an infamous Town Hall debate with Betty Friedan and Susan Sontag in the audience (made into a documentary by DA Pennebaker and, last year, into a Wooster Group performance), debated William F. Buckley Jr in Cambridge, founded the Center of the Study of Women's Literature at the University of Tulsa, and reputedly had trysts with Warren Beatty, Federico Fellini, Martin Amis, and, of all people, her regular sparring partner Norman Mailer.
Although she's been largely forgotten in the US, and controversial statements about rape and transgender persons have caused widespread denunciations, she remains a profoundly influential figure in second-wave feminism. In this new biography, Elizabeth Kleinhenz draws on unprecedented access to Greer's personal archives to create a complete picture of a powerful but divisive figure and, in so doing, adds to our understanding of the entire feminist movement.