New Veronia (Paperback)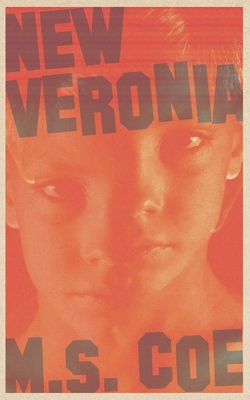 $16.95
Usually Ships in 1-5 Days
Description
---
In the woods behind their Delaware suburb, Bennet, Toshi, and Jay decide to build a sex fort as a lure for girls. This summer, before they start tenth grade, they'll lose their virginities. But things go awry, and Jay's anger, fueled by his involvement with a white supremacist group, throws the friends into turmoil. When Bennet and Jay take desperate measures to escape their problems, they encounter unhappily divorced men, Florida swamp monsters, and bizarre strangers, until all their worst decisions begin to implode the world around them.
"This coming-of-age novel, steeped in toxic masculinity and homespun rage, is as funny and disturbing as anything I've ever read. It's a sex comedy, road novel, and crime thriller all in one, rendered in deft and wicked prose that recalls Vonnegut, Atwood, and O'Connor. M.S. Coe is an uproarious and terrifying new American voice."
Robert Lennon, author of BROKEN RIVER
"New Veronia is masterfully crafted, Lord of the Fies-esque, stunning, and deep. No line is wasted."
Autumn Christian, author of GIRL LIKE A BOMB
"New Veronia is intense. As the early chapters develop, Coe develops complex psychological insight into the minds of and the power relations between Bennet, Toshi and Jay. The atmosphere shifts from early unease to a late terror, but a young and bungling terror wrought by teenage boys coming of age in an unforgiving milieu that, like Coe's book, never lets up."

Charlene Elsby, author of HEXIS