Home (Paperback)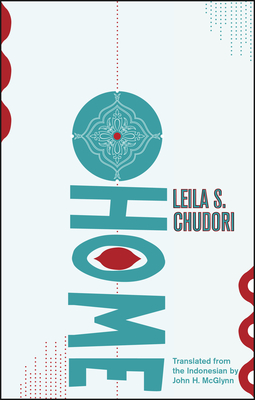 Description
---
"An ambitious saga that intertwines narration from various generations and creates a wide-ranging picture of Indonesia." -- Publishers Weekly
**Nominated for the FT/Oppenheimer Funds Emerging Voices Award 2016**
"An epic saga of families and friends entangled in the cruel snare of history" (Time Magazine) Home examines the tragedy of political exiles during Suharto's regime (1965-1998) forced out of Indonesia after the 1965 massacre of presumed leftists and sympathizers, alternating between Paris and Jakarta, delving into the lives of the exiles, their families and friends. A story of longing, lust, and betrayal, but also love, laughter, adventure, and mouthwatering descriptions of Indonesian food, Home further illuminates Indonesia's tragic twentieth-century history made known in the West by the Oscar-nominated documentary The Act of Killing.
Leila S. Chudori is Indonesia's most prominent female journalist. Home is her debut novel and won Indonesia's most important literary prize in 2013.

About the Author
---
Leila S. Chudori (Jakarta, 1962) is Indonesia's most prominent and outspoken female author & journalist. She has worked at the renowned Indonesian newsmagazine TEMPO since 1989, where she is now Senior Editor. A scholarship recipient, she completed university studies at Trent University in Canada and returned to Indonesia in 1988. Chudori started publishing as a child at the age of 12 in children's magazines, and she is the author of several anthologies of short stories, novels, TV & film scripts, Chudori is considered one of Indonesia's boldest storytellers. John H. McGlynn, a Wisconsin native, has lived in Jakarta since 1976. He received a masters degree in Indonesian language & literature from Michigan & he has translated or edited over 100 works. Through the Lontar Foundation, which he established with four Indonesian authors in 1987 to promote Indonesian culture internationally through literature, he has edited, translated, and published close to one hundred titles of and on Indonesian literature and culture.