The Man Who Noticed Everything (Paperback)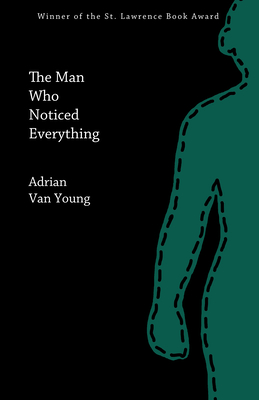 This item is currently unavailable and can not be ordered.
Description
---
Fiction. "Adrian Van Young channels such a diversity of mighty literary voices, you'd think this book was an anthology collecting the work of the best young writers of the new generation. But in truth these stories were all written by one man: an astoundingly talented writer." Ben Marcus

"Adrian Van Young is the secret love-child of many authors I admire, from Ambrose Bierce to H. P. Lovecraft to Sherwood Anderson to Tobias Wolff. The stories in this collection are not easily forgotten." John Wray.
About the Author
---
Adrian Van Young: Adrian Van Young teaches creative and expository writing and literature at the Buckingham, Browne and Nichols School, Boston College and Grub Street, a creative writing non-profit. He formerly taught at Columbia University, where he received his MFA in fiction in 2010. In 2008, he was the recipient of a Henfield Foundation Prize and was nominated for inclusion in the "Best New American Voices 2010 Anthology." He is currently in the midst of writing a historical novel based on the life of William H. Mumler, the father of spirit photography, and his clairvoyant wife, Hannah Mumler. His fiction and non-fiction have been published or are forthcoming in "Lumina, Gigantic, Lacuna" and "The Believer." He lives in Somerville, MA with his wife.