Ancient Oceans of Central Kentucky (Paperback)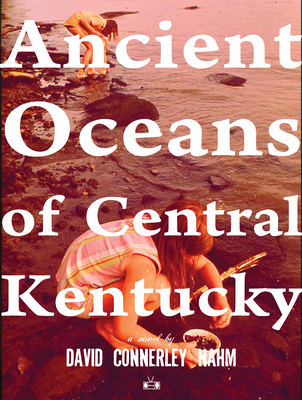 $16.00
Usually Ships in 1-5 Days
Description
---
*One of the Best Books of 2014 --NPR, Flavorwire
*A Top-10 Independently-Published Title Overlooked by the National Book Foundation --Electric Literature
Leah's little brother, Jacob, disappeared when the pair were younger, a tragedy that haunts her still. When a grown man arrives at the non-profit Leah directs claiming to be Jacob, she is wrenched back to her childhood, an iridescent tableau of family joy and strife, swimming at the lake, sneaking candy, late-night fears and the stories told to quell them.
Ancient Oceans of Central Kentucky is a wrecking-ball of a novel that attempts to give meaning and poetry to everything that comprises small-town life in central Kentucky. Listen: they are the ghost stories that children tell one another, the litter that skirts the gulley, the lines at department stores. A gorgeous, haunting, prismatic jewel of a book.
"Wonderful. While this isn't a thriller, at least in any traditional sense of the word, it's deeply suspenseful. More than anything, it's Nahm's deep sense of place that's most apparent in his novel. His descriptions of rural Kentucky are gorgeous, but he digs far below the surface to portray the real soul of the town. Remarkable... it's impossible to stop reading until you've gone through each beautiful line, a beauty that infuses the whole novel, even in its darkest moments." --Michael Schaub, NPR
About the Author
---
David Connerley Nahm is the author of Ancient Oceans of Central Kentucky. He was born and raised in a small town in central Kentucky. Currently, he lives in the mountains of Virginia where he practices law and teaches Law and Literature at James Madison University. His short stories have appeared in Lady Churchill's Rosebud Wristlet, Trunk Stories, Eyeshot, and on McSweeney's Internet Tendency.