Lost Objects (Paperback)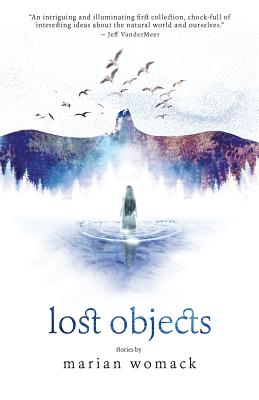 $13.99
Usually Ships in 1-5 Days
Description
---
"Kingfisher" Shortlisted for the BSFA Awards 2018
Nominated for the BSFA Awards 2018
These stories explore place and landscape at different stages of decay, positioning them as fighting grounds for death and renewal. From dystopian Andalusia to Scotland or the Norfolk countryside, they bring together monstrous insects, ghostly lovers, soon-to-be extinct species, unexpected birds, and interstellar explorers, to form a coherent narrative about loss and absence.
"An intriguing and illuminating first collection, chockfull of interesting ideas about the natural world and ourselves."
Jeff VanderMeer, NYT Bestselling author of The Southern Reach trilogy
"Luminous and disturbing as the unearthly things they describe, Marian Womack's gorgeously written tales map the shifting boundaries between waking life and dream, past and future and our own profoundly unsettled present. Reading them left me with goosebumps, and the craving for more stories by this supremely gifted new writer."
Liz Hand
"The earth is in trouble and Marian Womack knows it. She tells us that the end, and what comes after, will be very weird indeed. These stories, where birds drop from the sky and giant butterflies haunt the imagination, fizz with a unique and strange originality."
Gary Budden
"Marian Womack weaves together the lyricism of Angela Carter, the mad imagination of China Miéville, and the earthiness of Robert Macfarlane. This book--an aviary of the strange, a vital evocation of wild and fleeting spirits--marks the emergence of a fantastic new talent."
Helen Marshall, World Fantasy Award-winning author of Gifts for the One Who Comes After
"These short story gems dance at the edge of the world, finding poetry in loss and devastation. Marian Womack is an artist with a unique and powerfully-wrought vision."
Una MacCormack