The House of Mirth (Hardcover)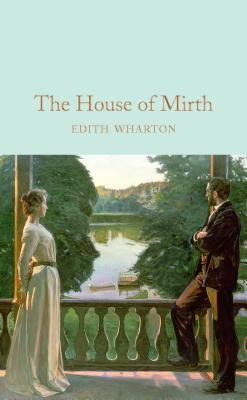 $12.99
Usually Ships in 1-5 Days
Description
---
Designed to appeal to the book lover, the Macmillan Collector's Library is a series of beautifully bound pocket-sized gift editions of much loved classic titles. Bound in real cloth, printed on high quality paper, and featuring ribbon markers and gilt edges, Macmillan Collector's Library are books to love and treasure.
Lilly Bart is twenty-nine, beautiful and charming. She has expensive tastes, loves to gamble and socialises with the immensely wealthy upper-class families of New York. But her meagre finances are dwindling.
Given the restrictions imposed by society, her only hope of financial security is to find a suitable husband. However, Lilly has an independence of spirit which stands in the way of her committing to the suitors available to her. As her options diminish, her friends become her enemies and her situation grows increasing perilous.
Through the prism of Lilly's life, Edith Wharton has written a witty and piercingly insightful dark satire about the over privileged and morally dubious society of early twentieth-century New York.
This Macmillan Collector's Library edition has a new introduction by author Danuta Reah.
About the Author
---
Edith Wharton (1862-1937) was one of America's greatest writers. The author of more than forty books, including The Age of Innocence, Wharton was the first woman awarded the Pulitzer Prize for Fiction, an honorary Doctorate of Letters from Yale University, and full membership in the American Academy of Arts and Letters. Wharton was the principal designer of her 1902 country home The Mount in Lenox, Mass. The Mount's elegant house and gardens reflect the neoclassical design principles that she espoused in her works The Decoration of Houses and Italian Villas and Their Gardens.