Double Negative (Paperback)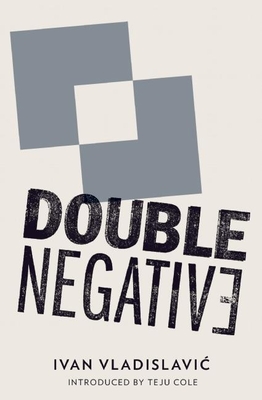 $15.95
Special Order: Please email for availability
Description
---
"One of the most imaginative minds at work in South African literature today."--Andre Brink
Originally part of a collaborative project with photographer David Goldblatt, Double Negative is a subtle triptych that captures the ordinary life of Neville Lister during South Africa's extraordinary revolution. Ivan Vladislavic lays moments side by side like photographs on a table. He lucidly portrays a city and its many lives through reflections on memory, art, and what we should really be seeking.
Ivan Vladislavic is the author of a number of prize-winning fiction and nonfiction books. He currently lives in Johannesburg, South Africa.
About the Author
---
IVAN VLADISLAVIC is the author of the novels The Folly, The Restless Supermarket, The Exploded View and Double Negative. The last of these appeared initially in TJ/Double Negative, a joint project with the photographer David Goldblatt. Vladislavić has written extensively about Johannesburg, notably in Portrait with Keys (2006). He has edited volumes on architecture and art, and published a monograph on the conceptual artist Willem Boshoff. The compendium volume Flashback Hotel (2010) gathered together his early stories. Recent books are The Loss Library and Other Unfinished Stories, a reflection on writing and other things, and A Labour of Moles, a small comedy of meanings illustrated by Ornan Rotem. His work has won the Sunday Times Fiction Prize, the Alan Paton Award and the University of Johannesburg Prize, while TJ/Double Negative received the 2011 Kraszna-Krausz Award for best photography book.