The House of Mirth (Paperback)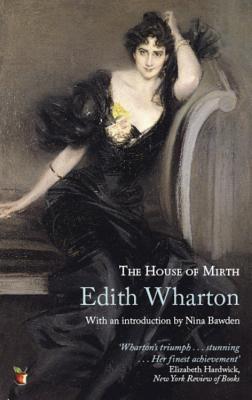 $14.95
Special Order: Please email for availability
Description
---
First published in 1905, THE HOUSE OF MIRTH shocked the New York society it so deftly chronicles, portraying the moral, social and economic restraints on a woman who dared to claim the privileges of marriage without assuming the responsibilities.
Lily Bart, beautiful, witty and sophisticated, is accepted by 'old money' and courted by the growing tribe of nouveaux riches. But as she nears thirty, her foothold becomes precarious; a poor girl with expensive tastes, she needs a husband to preserve her social standing and to maintain her in the luxury she has come to expect. Whilst many have sought her, something - fastidiousness or integrity- prevents her from making a 'suitable' match.
About the Author
---
Edith Wharton (1862-1937) was born into a prosperous New York family in 1862. She wrote over fifteen novels, was distinguished for her work in the First World War and was the first woman to receive a Doctorate of Letters from Yale University. She died in France at the age of 75.