Hold Still: A Novel (Hardcover)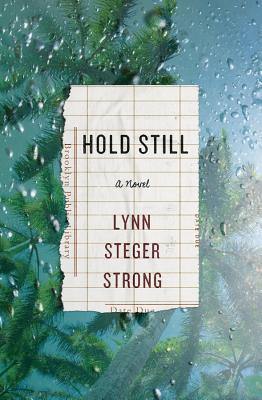 This item is currently unavailable and can not be ordered.
Description
---
"Lynn Steger Strong paints a portrait of familial love that is real, visceral, and all the more dangerous for being unconditional." —Alexandra Kleeman, author of You Too Can Have a Body Like Mine
Maya Taylor, an intense, gifted English professor, has a tendency to retreat when she is needed most, escaping on long morning runs or finding comfort in the well-thumbed novels in her library. But when she sends her daughter Ellie to Florida to care for a friend's child, it's with the best of intentions. Twenty and spiraling, Ellie is lost in a fog of drugs and men—desperately in need of a fresh start. Her life with this attractive new family in Florida begins well, but Ellie is crippled by the fear that she'll only disappoint those around her . . . again. And in the sprawling hours of one humid afternoon, she finally makes a mistake she cannot take back.
The accident hangs over both mother and daughter as they try to repair their fractured relationship and find a way to transcend not only their differences but also their more startling similarities. In Maya's and Ellie's echoing narratives, Lynn Steger Strong creates a searing, unforgettable portrait of familial love and the tender heartache of motherhood—from the sweltering Florida heat to the bone-cold of New York in January. Churning toward one fateful day in two separate timelines, Hold Still is a story of before and after and the impossible distance in between.
Heralding the arrival of a profoundly moving new talent, this novel marks a taut and propulsive debut that "builds to a perfect crescendo, an ending that is both surprising and true" (Marcy Dermansky). Hold Still explores the weight of culpability and the depths and limits of a mother's love.
"Hold Still is an unblinking examination of family, the mother-child bond, and the storms it must withstand. Lynn Strong pulls no punches in considering not just how deep, but also how misguided a mother's love can be."—Elisa Albert, author of After Birth
About the Author
---
Lynn Steger Strong holds an MFA in fiction from Columbia University, where she teaches freshman writing. She lives in Brooklyn, New York, with her husband and two young daughters.
Praise For…
---
What keeps the pages turning is the desperate, botched attempts at familial love between family members, none of whom seem to know quite what they want, bringing to mind the Tolstoy quote, 'Happy families are all alike; every unhappy family is unhappy in its own way.' Here, the mercurial rendering of this particular unhappy family makes it a heart-wrenching read in its very own way.

Lynn Steger Strong has a great eye for the visible world, a near perfect sensor for those of us living in it, and a deep compassion and curiosity for how we go astray and find ourselves again.
— Richard Ford

A tragedy lurks at the heart of Lynn Steger Strong's achingly sad, achingly beautiful debut novel. How do you forgive your child after she does the unthinkable? How can you not? Hold Still quietly builds to a perfect crescendo, an ending that is both surprising and true.

— Marcy Dermansky, author of Bad Marie

Strong has produced a family saga both familiar and strange, told in kaleidoscopic detail, dancing back and forth in time, balletically slow yet always knife tight, philosophical, interrogative and smart. I read with my heart in my throat.
— Rufi Thorpe, author of The Girls from Corona del Mar

Lynn Strong is clearly a spy. The espionage-level attention paid to the most seemingly invisible things and words and gestures that comprise the world, well, I feel like Strong broke a code that nobody else has broken. She allows us to better understand what we often see but fail to fully comprehend. Also this novel is really heartbreaking. And I loved these characters. 'Strong debut' has a whole new meaning after Hold Still. Keep an eye on Strong, that's my advice. And not because she's likely watching you. Because she is a writer worth watching.

— Heidi Julavits, author of The Folded Clock

In this compelling debut, Lynn Steger Strong paints a portrait of familial love that is real, visceral, and all the more dangerous for being unconditional. Her characters show us that loving someone deeply can be a fraught act—and trying to gain distance from them, even more so.
— Alexandra Kleeman, author of You Too Can Have a Body Like Mine

Who do we blame when a good kid makes one disastrous mistake? The parents? The child? The bad influences lingering at the margins? Lynn Strong's captivating novel explores questions of blame and guilt from many points of view, all of them rendered with tenderness, compassion, and surprising humor. A little bit Lionel Shriver, a little bit Virigina Woolf. Hold Still is a terrific debut.

— Victor LaValle, author of The Devil in Silver