Second Thoughts (Paperback)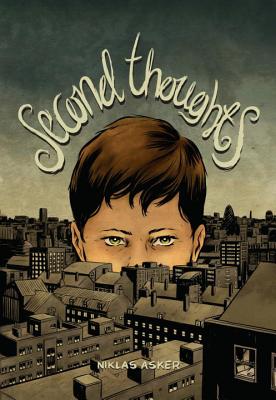 This item is currently unavailable and can not be ordered.
Description
---
Jess is a writer living in London. Andrew is a photographer on his way to New York. They do not fall in love — not exactly — but their brief encounter in Stansted Airport will impact both of their lives more than they can imagine. In Second Thoughts, the clean, emotional ink-work of Swedish newcomer Niklas Asker guides two characters through modern city life and love, as they struggle separately, yet somehow together.
Lost in Translation meets Stranger Than Fiction! Past and present, reality and fiction overlap in this sweet, haunting, and ultimately inspiring graphic novel of modern city life and love.