The Melting Season (Paperback)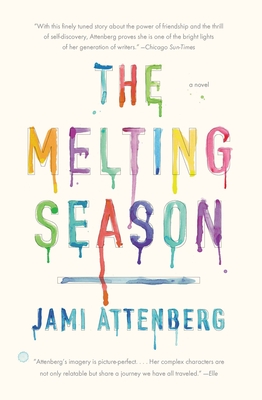 $16.00
Special Order: Please email for availability
Description
---
From one of today's hottest novelists and author of the bestselling The Middlesteins -- a provocative story about friendship and self-discovery.

Catherine Madison left her small town in Nebraska after her husband deserted her. She's also left behind her most shameful secrets-of a family and a marriage that have plagued her with self-doubt. On the road, she's trying to become a new person. But running away from the past isn't as easy as she'd hoped. Her journey leads her to Las Vegas, where she forms surprising new friendships that compel her to reveal what she'd sworn she'd keep hidden, and teach her what human connection really means.
 
About the Author
---
Jami Attenberg is the author of the novels The Middlesteins and The Kept Man and of the story collection Instant Love. She has written for The New York Times, New York, Salon, Nylon, Print, Nerve, and others. Chicago native, she lives in Brooklyn, New York.
Praise For…
---
"Attenberg's narrative voice - a lean, straight-ahead, deadpan tone that cuts cleanly through Catherine's hypocrisy and self-pity like a laser-guided strike - makes The Melting Season singular and disquieting."
-Chicago Tribune

"A rich novel, one that begins as a road-trip yarn but then contains enough twists to form a complicated emotional journey."
-Time Out Chicago

"Attenberg's imagery is picture perfect and, many times, tragic.Her complex characters are not only relatable but share a journey we have all traveled: leaving home and discovering for the first time who we really are and where we belong."
-Elle.com

"With a trail of whiskey and Diet Cokes in her wake, Catherine heads west to leave behind a damaged marriage. Reading about her life in Vegas and her road to self-discovery in this novel feels like peeking at a friend's diary."
-Glamour

"Attenberg is a brave, honest writer with scary talent, and this novel about a young woman heading west to escape a failing marriage and a small town is her best yet."
-Courier Journal

"An intelligent, moving portrait of a journey to self-awareness, with meaty characters and a refreshing absence of psychobabble."
-Kirkus Reviews

"[Attenberg] renders poignant prose and portrays the desperate behavior of her characters with verve."
-Booklist