Pirates! (Paperback)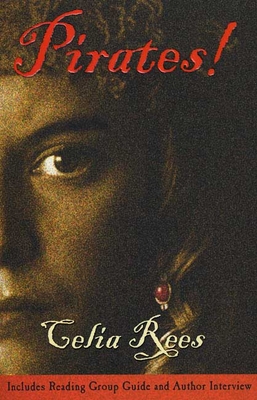 This item is currently unavailable and can not be ordered.
Description
---
Nancy Kington, daughter of a rich merchant, suddenly orphaned when her father dies, is sent to live on her family's plantation in Jamaica. Disgusted by the treatment of the slaves and her brother's willingness to marry her off, she and one of the slaves, Minerva, run away and join a band of pirates. For both girls the pirate life is their only chance for freedom in a society where both are treated like property, rather than individuals. Together they go in search of adventure, love, and a new life that breaks all restrictions of gender, race, and position. Told through Nancy's writings, their adventures will appeal to readers across the spectrum and around the world.
About the Author
---
Celia Rees is the author of many books for young readers including bestseller Witch Child and Sorceress. Her first book was published in 1993, a thriller for teenagers. She now divides her time between writing, talking to readers in schools and libraries, and teaching creative writing. She gets her inspiration from the world around her: newspaper stories, people she meets, places she visits. Celia lives in Leamington Spa, England with her husband and teenage daughter, Catrin.