Three Sisters (Paperback)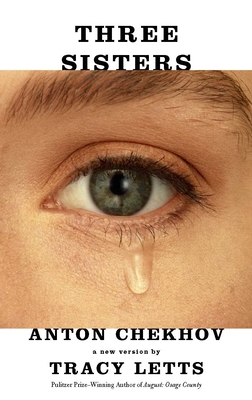 This item is currently unavailable and can not be ordered.
Description
---
"Zestier and more colloquial than most translations . . . Letts' main achievement here is to make Chekhov more emotional, accessible and active."--Chicago Tribune
"I've seen over a dozen Three Sisters, but never has the final scene . . . registered so hard. It's the cumulative effect of . . . searing truth-telling--from Letts, who knows family dysfunction as only the author of August: Osage County can, and Chekhov, the good doctor who diagnoses all our weaknesses that are so strong."--Chicago Theater Beat
When the champion of modern family drama takes on the genre's patriarch, the result is an energetic and vitalizing adaptation of one of Anton Chekhov's most beloved plays. A cruder, gruffer outline of the plight of the wistful Prozorov sisters serves to emphasize the anguish of their Chekhovian stagnation. This latest work from Letts envisions the revered classic through a fresh lens that revives the passionate characters and redoubles the tragic effect of their stunted dreams.
Tracy Letts was awarded the 2008 Pulitzer Prize for Drama and Tony Award for Best Play for August: Osage County. His other plays include Superior Donars; Pulitzer Prize-finalist Man from Nebraska; Killer Joe, which was adapted into a critically acclaimed film; and Bug, which has played in New York, Chicago and London and was adapted into a film. Letts garnered a Tony Award for his performance in the Broadway revival of Who's Afraid of Virginia Woolf?
About the Author
---
Tracy Letts was awarded the 2008 Pulitzer Prize for Drama and Tony Award for Best Play for August: Osage County which premiered at Steppenwolf Theatre in 2007 and later played on Broadway, at London's National Theatre, and at theatres around the United States and internationally. In 2013, August: Osage County became a feature film starring Meryl Streep and Julia Roberts. Other writing credits include Man from Nebraska, Killer Joe, Bug and Superior Donuts. He has been an ensemble member at Steppenwolf Theatre Company since 2002. As an actor, he was awarded a 2013 Tony Award for Best Actor in a Play for his performance in Who's Afraid of Virginia Woolf?. His screen acting credits include a starring role on Homeland/