The Loop (Hardcover)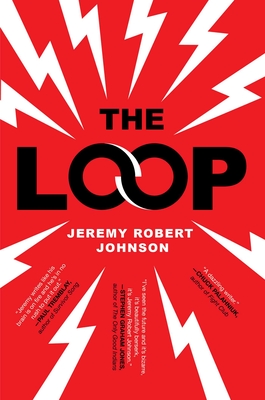 $26.99
Coming Soon - Available for Pre-Order Now
Description
---
"Unputdownable…Fans of The Twilight Zone, The X-Files, and Stranger Things will be especially thrilled." —Publishers Weekly (starred review)

"A satisfyingly dark satire of, well, everything…Imagine Blake Crouch and Mira Grant re-writing Chuck Wendig's Wanderers—fans of all three authors are part of the wide audience who will flock to this heart-pounding and deeply unsettling tale." —Booklist

Stranger Things meets World War Z in this heart-racing conspiracy thriller as a lonely young woman teams up with a group of fellow outcasts to survive the night in a town overcome by a science experiment gone wrong.

Turner Falls is a small tourist town nestled in the hills of western Oregon, the kind of town you escape to for a vacation. When an inexplicable outbreak rapidly develops, this idyllic town becomes the epicenter of an epidemic of violence as the teenaged children of several executives from the local biotech firm become ill and aggressively murderous. Suddenly the town is on edge, and Lucy and her friends must do everything it takes just to fight through the night.
About the Author
---
Jeremy Robert Johnson is the author of the critically acclaimed collection Entropy in Bloom as well as the breakthrough cult novel Skullcrack City. His fiction has been praised by The Washington Post and Publishers Weekly, authors such as David Wong, Chuck Palahniuk, and Jack Ketchum, and has appeared internationally in numerous anthologies and magazines. In 2008, he worked with The Mars Volta to tell the story behind their Grammy–winning album, The Bedlam in Goliath. In 2010 he spoke about weirdness and metaphor as a survival tool at the Fractal 10 conference in Medellin, Colombia. In 2017, his short story "When Susurrus Stirs" was adapted for film and won numerous awards including the Final Frame Grand Prize and Best Short Film at the H.P. Lovecraft Film Festival. Jeremy is intermittently social over at Facebook, Instagram, and Twitter @JRL_Is_Probable.
Praise For…
---
"A wickedly entertaining but also grotesque teen nightmare that's pretty much Stranger Things meets Rogue One."
— Kirkus Reviews

"Unputdownable…Fans of The Twilight Zone, The X-Files, and Stranger Things will be especially thrilled."
— Publishers Weekly, starred review

"A satisfyingly dark satire of, well, everything…Imagine Blake Crouch and Mira Grant re-writing Chuck Wendig's Wanderers (2019)—fans of all three authors are part of the wide audience who will flock to this heart-pounding and deeply unsettling tale."
— Booklist

"The Loop is the Cronenberg film we never got. It's a volcano of a book: violent, compassionate, relentless, and opulently strange."—Nathan Ballingrud, author of North American Lake Monster and Wounds

"I've seen the future and it's bizarre, it's beautifully berserk, it's Jeremy Robert Johnson."—Stephen Graham Jones

"Jeremy writes like his brain is on fire and he's in no rush to put it out." —Paul Tremblay, author of Survivor Song

"The Loop is hilarious and horrifying."—Brian Keene, author of The Rising

"The Loop is a wild and wonderfully scary novel—a genuine thrill ride stuffed with conspiracy theories, science gone wrong, and brutal terror."—Richard Chizmar, author of Gwendy's Magic Feather

"A shitload of fun."—David Wong on Skullcrack City

"A dazzling writer."—Chuck Palahniuk, bestselling author of Fight Club.

"Genre-bending... Haunting and humorous."—The Washington Post on Skullcrack City