Peanut Butter Dogs (Hardcover)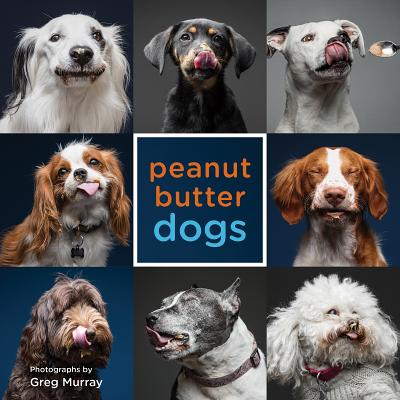 $14.99
Usually Ships in 1-5 Days
Staff Reviews
---
Just when you thought you were about to embark on an even lower descent into your existential crisis here comes a book, no.... a chronicling of reasons to continue living and fighting the good fight. It's a historical record of some of the most important figures of our time complete with high quality photos and intimate details of their attributes and contributions to society. They act as examples for how we should compose ourselves as well as react in any given situation or any political climate. To this day they continue to perfect the legacy they want to leave behind while continuously making positive impacts on the world around us. You will remember, acknowlege, and appreciate them and what they do the next time you open a jar of Skippy.
— From
Chazz
Description
---
The perfect gift for any dog-lover, and a must-have for any dog owner; no bones about it, these Peanut Butter Dogs will make your day.
This winsome collection of photographs covers more than 140 lovable pups, most of them rescues, in expressions of peanut butter bliss. Names, ages, and brief bios of each dog accompany their portraits.
Among the dogs you'll meet in this book:
Stella, the four-year-old English Bulldog/Pit Bull mix
Monty, the six-year-old Yorkie
Elvis, the two-year-old Doberman Pinscher
Zeus, the three-year-old German Shepherd
Sophie, the seven-year-old English Springer Spaniel
DeeDee, the nine-year-old Dalmatian
Mama Gris Gris, the sixteen-year-old Bull Terrier
and Layla, the nine-year-old tripod Boxer
Greg Murray is an award-winning photographer and rescue animal advocate. His work has been featured in Huffington Post, Daily Mail UK, Mirror UK, Fox News Network, Cleveland NBC, CBS & FOX, Cleveland Magazine, Cleveland.com, Buzzfeed, USA Today and various other media outlets throughout the world. He lives in Ohio, with his wife and their two rescue dogs.