League of Extraordinary Gentlemen Omnibus (Hardcover)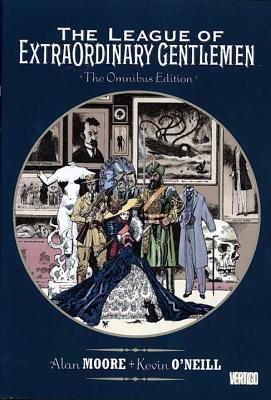 $49.99
Special Order: Please email for availability
Description
---
At last, Volumes 1 and 2 of Alan Moore's LEAGUE OF EXTRAORDINARY GENTLEMEN are collected in a single, hardcover edition!
As the twentieth century approaches, there is a need for a new kind of champion - adventurers not bound by the chaste order that characterizes the stagnant Victorian Era. The enigmatic Campion Bond of British Intelligence has begun a recruiting mission, collecting a menagerie of individuals who can be of value to his superiors due to...activities that have forced them beyond the pale.
But as Allan Quatermain, Mina Murray, Captain Nemo, Dr. Henry Jekyll and Edward Hyde, and Hawley Griffin, the Invisible Man discover, British Intelligence has plans for them that go far beyond mere spying. And if they survive their first test against the devil doctor of Limehouse, they'll have to battle an even stranger menace from the stars!
About the Author
---
Alan Moore is perhaps the most acclaimed writer in the graphic story medium, having garnered countless awards for works such as WATCHMEN, V FOR VENDETTA, SWAMP THING and MIRACLEMAN. He is also the mastermind behind the America's Best Comics line, through which he has created (along with many talented illustrators) THE LEAGUE OF EXTRAORDINARY GENTLEMEN, PROMETHEA, TOM STRONG, TOMORROW STORIES and TOP TEN. As one of the medium's most important innovators since the early 1980s, Moore has influenced an entire generation of comics creators, and his work continues to inspire an ever-growing audience.