Collected Alex (Paperback)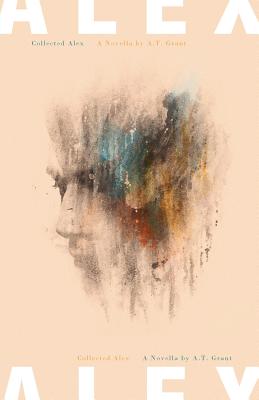 This item is currently unavailable and can not be ordered.
Description
---
"There is a great imagination at work in the brilliant Collected Alex, a fiction that becomes increasingly complex in each of its three parts, the narrative turning inward and outward at different points, reaching an apex that is at once cerebral and visceral." - Michael Kimball, author of Big Ray * "A. T. Grant's debut is a haunting, a bildungsroman in which a boy's parents give him a dead body to carry, to care for, to befriend. The book sits on your neck, an immobile mass ghosting you down, compressing your spine: you dress the body, you feed it, the banal made enticing, talk to it, become brothers. Collected Alex is a simple theme that fugues an intricate, magical, sophisticated, urgent, gorgeous eidolon. Grant's words clamp on and refuse absolution." - Lily Hoang, author of Changing * "If Charlie Kaufman and David Lynch wrote an earnest Buddhist parable together, it might read like Collected Alex. The story feels accessible and elegant, like an allegory about today written by a lonely scholar a thousand years ahead. It's beautiful." - Ken Baumann, author of Solip * "Lovers of misterio autentico will find in Collected Alex a blissful experience. The flowing, deadpan narration of bizarre events leads not to the resolution of a made-up conflict but to something much, much better: the warmth that comes to the soul when it relaxes in good company." - Jim Woodring, author of Congress of the Animals * Collected Alex was the winning manuscript in the 2012 Caketrain Chapbook Competition, as judged by Michael Kimball.