Satan Loves You (Paperback)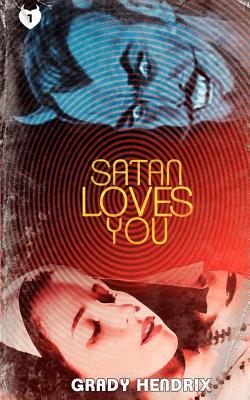 This item is currently unavailable and can not be ordered.
Description
---
Satan hates his job. Managing Hell is the worst job ever invented and after several millenia of listening to the constant whining of damned souls, Satan is completely and totally burnt out. But there are no holidays in Hell, and now, in the face of a power grab by the officious and smarmy Heavenly Host, Satan's got to reach deep and find a way to save his home from corporate takeover. Featuring hat-wearing chihuahuas, hyper-violent nuns with poor impulse control, and metaphysical wrestling matches, SATAN LOVES YOU is the book for everyone who hates boring books. Do you love romance? Do you adore fantasy epics about anorexic elves who sing? Is your idea of a perfect evening curling up with a cozy mystery and a nice cup of tea? Then go away SATAN LOVES YOU is a high-octane injection of literary adrenaline that annihilates romance, kills elves, and makes hot tea explode into a massive fireball that will melt your face.
About the Author
---
Grady Hendrix's fiction has appeared in Lightspeed Magazine, Strange Horizons, Pseudopod and the anthology "The Mad Scientist's Guide to World Domination." His nonfiction has appeared in Variety, Slate, Playboy, Time Out New York, the New York Sun and the Village Voice. You can follow every little move he makes at www.gradyhendrix.com.