The Pilgrim Hawk: A Love Story (Paperback)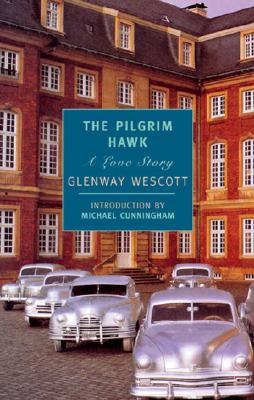 Description
---
This powerful short novel describes the events of a single afternoon. Alwyn Towers, an American expatriate and sometime novelist, is staying with a friend outside of Paris, when a well-heeled, itinerant Irish couple drops in—with Lucy, their trained hawk, a restless, sullen, disturbingly totemic presence. Lunch is prepared, drink flows. A masquerade, at once harrowing and farcical, begins. A work of classical elegance and concision, The Pilgrim Hawk stands with Faulkner's The Bear as one of the finest American short novels: a beautifully crafted story that is also a poignant evocation of the implacable power of love.
About the Author
---
Glenway Wescott (1901-1987) was the author of the novels "The Grandmothers" and "Apartment in Athens," in addition to several collections of stories and essays. His life--as revealed in his published journals and a joint biography of him and his lover, Monroe Wheeler--has been the subject of increasing interest in recent years.

Michael Cunningham is the author of the novels "A Home at the End of the World," "Flesh and Blood," "The Hours" (winner of the Pen/Faulkner Award & Pulitzer Prize), and "Specimen Days." He lives in New York.
Praise For…
---
"...a slight, peculiar masterwork of 20th century letters....a cocktail of aphorism, acuity, and self-doubting narration, a novel that refuses to behave itself. What is so wonderful about The Pilgrim Hawk—and what remains jarring seventy years after its original serialization in Harper's—is that it constantly goes against the grain of fictional narration...In The Pilgrim Hawk, Wescott suggests that when it comes to the most vital questions of life and love, it may be more worthwhile to ask rather than answer them." —Ingrid Norton, Open Letters Monthly