Gay Latino Studies (Critical Reader) (Paperback)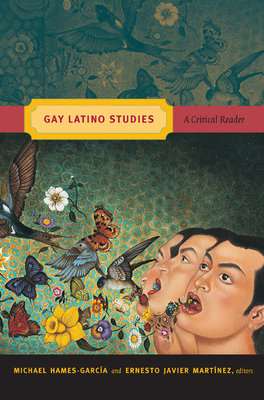 $31.85
Special Order: Please email for availability
Description
---
The authors of the essays in this unique collection explore the lives and cultural contributions of gay Latino men in the United States, while also analyzing the political and theoretical stakes of gay Latino studies. In new essays and influential previously published pieces, Latino scholars based in American studies, ethnic studies, history, performance studies, and sociology consider gay Latino scholarly and cultural work in relation to mainstream gay, lesbian, and queer academic discourses and the broader field of Chicano and Latino studies. They also critique cultural explanations of gay Latino sexual identity and behavior, examine artistic representations of queer Latinidad, and celebrate the place of dance in gay Latino culture. Designed to stimulate dialogue, the collection pairs each essay with a critical response by a prominent Latino/a or Chicana/o scholar. Terms such as
gay
,
identity
,
queer
, and
visibility
are contested throughout the volume; the significance of these debates is often brought to the fore in the commentaries. The essays in
Gay Latino Studies
complement and overlap with the groundbreaking work of lesbians of color and critical race theorists, as well as queer theorists and gay and lesbian studies scholars. Taken together, they offer much-needed insight into the lives and perspectives of gay, bisexual, and queer Latinos, and they renew attention to the politics of identity and coalition.
Contributors. Tom's Almaguer, Luz Calvo, Lionel Cant , Daniel Contreras, Catriona Rueda Esquibel, Ram n Garc a, Ram n A. Guti rrez, Michael Hames-Garc a, Lawrence La Fountain-Stokes, Mar a Lugones, Ernesto J. Mart nez, Paula M. L. Moya, Jos Esteban Mu oz, Frances Negr n-Muntaner, Ricardo L. Ortiz, Daniel Enrique P rez, Ram n H. Rivera-Servera, Richard T. Rodr guez, David Rom n, Horacio N. Roque Ram rez, Antonio Viego.