Report for Murder and Common Murder: Lindsay Gordon Mysteries #1 and #2 (Paperback)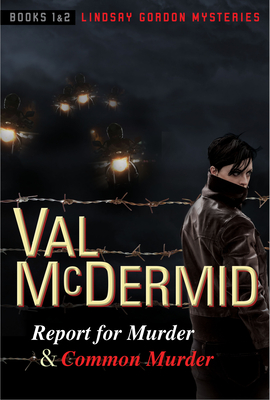 Description
---
Report for MurderFreelance journalist Lindsay Gordon is strapped for cash. Why else would she agree to cover a fund-raising gala at a girls' public school? But when the star attraction is found garrotted with her own cello string instants before she is due on stage, Lindsay finds herself investigating a vicious murder.
Who would have wanted Lorna Smith Cooper dead? Who had the key to the locked room in which her body was found? And who could have slipped out of the hall at just the right time to commit this calculated and cold-blooded crime?
Common Murder
When her former lover is accused of murder in a women's peace camp, Lindsay must bring all of her expertise as an investigative reporter into play.
A protest group hits the headlines when unrest at a women's peace camp explodes into murder. Already on the scene, journalist Lindsay Gordon desperately tries to strike a balance between personal and professional responsibilities. As she peels back the layers of deception surrounding the protest and its opponents, she finds that no one ratepayer or reporter, policeman or peace woman seems wholly above suspicion. Then Lindsay uncovers a truth that even she can scarcely believe.
About the Author
---
Val McDermid's best-selling novels have won the Los Angeles Times Book of the Year and the CWA Gold Dagger and Cartier Diamond Dagger Awards. She is also a multiple finalist for the Edgar Award, including for Edgar Nominee for Fact Crime Forensics, which won the Anthony Award for non-fiction. She lives in Scotland.