I'm Only Here for the WiFi: A Complete Guide to Reluctant Adulthood (Paperback)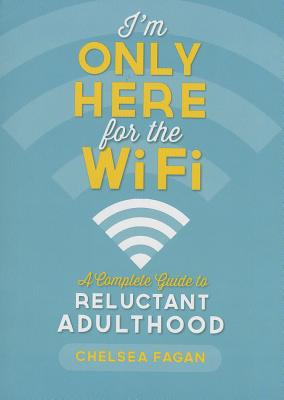 This item is currently unavailable and can not be ordered.
Description
---
Chelsea Fagan has felt the pressures and expectations of young adult life firsthand. Building on the success of her popular articles on Thought Catalog, her book I'm Only Here for the WiFi presents an honest, refreshing, and hilarious perspective on the life of a misplaced twentysomething, desperate for advice about how to survive adulthood -- all while maintaining an active social life. With insights ranging from partying to finding and keeping a job, I'm Only Here for the WiFi is a healthy mix of commentary, humor, and real advice.
About the Author
---
Chelsea Fagan is a writer and editor for Thought Catalog, where her articles have generated millions of page views. Her work has also appeared in dozens of French and American publications such as Grantland, the Atlantic, Slate France, and Le Monde. She can be found at faganchelsea.tumblr.com and on Twitter at @Chelsea_Fagan. Chelsea currently resides in Paris, France, and apologizes for how pretentious that sounds.