Midnight: Three Women at the Hour of Reckoning (Hardcover)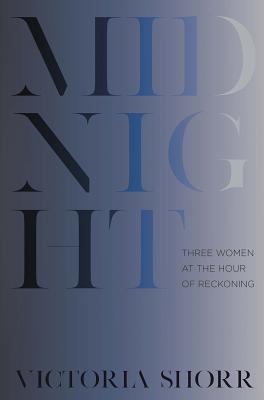 Description
---
Exquisite and nuanced in its storytelling, Midnight crafts intimate, humanizing portraits of Jane Austen, Mary Shelley, and Joan of Arc that ask us to behold the women behind the icons.
Midnight is a study in the courage of three women—Jane Austen, Mary Shelley, and Joan of Arc. Jane Austen was poor in 1802, unmarried and homeless. She had outlines, ideas, and first drafts of her future novels but no place to sit and write them. It is at this bleak moment that she receives an offer of marriage from a rich man. Midnight takes us to the hour of her decision between financial security and her writing life.
When sixteen-year-old Mary Godwin elopes to France with the poet Percy Bysshe Shelley, she scoffs at the cost—life as an outcast. Together they travel through Europe, reading and writing, but Midnight finds her alone, eight years later, pacing a terrace overlooking the Italian shore, watching for Shelley to sail home over stormy seas in a shaky boat.
Joan of Arc, imprisoned in chains, kept her faith for a long year. Be brave, daughter of God, her saints had whispered, you will be saved—and she believes it, until she is taken to be burned at the stake. Midnight is the story of Joan's final days, between her terrified recantation and her heroic return to the stake.
About the Author
---
Victoria Shorr is author of the novels The Plum Trees, Midnight, and Backlands. She cofounded the Archer School for Girls in Los Angeles and the Pine Ridge Girls' School in South Dakota, the first independent, culturally based college-prep school for girls on a Native reservation in America. She lives in New York, New York.
Praise For…
---
Shorr is remarkably good at making these oft-told stories seem as exciting as lived experience.

Enthralling. The last pages had me sitting bolt upright, completely oblivious to anything but Joan of Arc's last moments. I've never read anything like this book.
— Jessica Chiccehitto Hindman, author of Sounds Like Titanic

Written with a novelist's narrative flair and a biographer's factual command … [Midnight] delights and informs on every bold page.

— John Lahr, author of Joy Ride and Tennessee Williams: Mad Pilgrimage of the Flesh

[A] gripping, imaginative foray into the lives of Jane Austen, Mary Shelley, and Joan of Arc, as each faced a life-altering event.
— Devoney Looser, Foundation Professor of English at Arizona State University and author of The Making of Jane Austen

A fresh and instructive investigation of three iconic lives and minds.