Three Sisters (Stage Edition Series) (Paperback)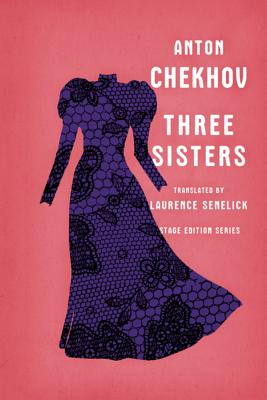 This item is currently unavailable and can not be ordered.
Description
---
"Senelick's accomplishment is astounding."—Library Journal
Anton Chekhov is a unique force in modern drama, his works cherished for their brilliant wit and insight into the human condition. In this stunning new translation of one of Chekhov's most popular and beloved plays, Laurence Senelick presents a fresh perspective on the master playwright and his groundbreaking dramas. He brings this timeless trial of art and love to life as memorable characters have clashing desires and lose balance in the shifting eruptions of society and a modernizing Russia. Supplementing the play is an account of Chekhov's life; a note on the translation; an introduction to the work; and variant lines, often removed due to government censorship, which illuminate the context in which they were written. This edition is the perfect guide to enriching our understanding of this great dramatist or to staging a production.
About the Author
---
Anton Chekhov was born on January 29, 1860 in Taganrog, Russia. He graduated from the University of Moscow in 1884. Chekhov died of tuberculosis in Germany on July 14, 1904, shortly after his marriage to actress Olga Knipper, and was buried in Moscow.

Laurence Senelick is the Fletcher Professor of Drama and Oratory at Tufts University and author of more than a dozen books, including the award-winning The Chekhov Theatre and The Changing Room: Sex, Drag, and the Theatre. He is director of his own translations of Gogol's The Inspector General (1998) and Euripides' The Bakkhai (2001).