On Dreams (Complete Psychological Works of Sigmund Freud) (Paperback)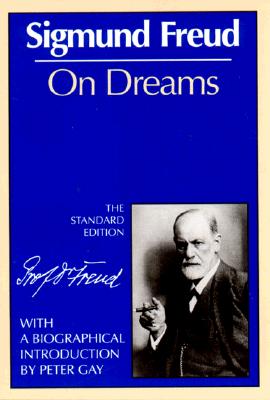 $15.95
Available from our distributor; usually Ships in 1-5 Days
Description
---
Aware that his Interpretation of Dreams was a long and difficult book, Freud decided that he must offer a version that would be briefer and easier to follow.
On Dreams
was the result. He succeeded admirably: the theory of the dream as distorted wish fulfillment is there, as are, in full deployment, the mechanisms of the dream work. Without doubt, Freud was always his own best popularizer.
About the Author
---
Sigmund Freud (1856-1939) is one of the twentieth century's greatest minds and the founder of the psychoanalytic school of psychology. His many works include The Ego and the Id; An Outline of Psycho-Analysis; Inhibitions; Symptoms and Anxiety; New Introductory Lectures on Psycho-Analysis; Civilization and Its Discontent, and others.

Peter Gay (1923—2015) was the author of more than twenty-five books, including the National Book Award winner The Enlightenment, the best-selling Weimar Culture, and the widely translated Freud: A Life for Our Time.