Glamorama (Vintage Contemporaries) (Paperback)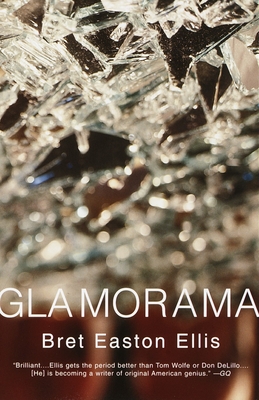 Description
---
The author of American Psycho and Less Than Zero continues to shock and haunt us with his incisive and brilliant dissection of the modern world.  In his most ambitious and gripping book yet, Bret Easton Ellis takes our celebrity obsessed culture and increases the volume exponentially.

Set in 90s Manhattan, Victor Ward, a model with perfect abs and all the right friends, is seen and photographed everywhere, even in places he hasn't been and with people he doesn't know.  He's living with one beautiful model and having an affair with another onthe eve of opening the trendiest nightclub in New York City history. And now it's time to move to the next stage.  But the future he gets is not the one he had in mind.

With the same deft satire and savage wit he has brought to his other fiction, Bret Ellis gets beyond the facade and introduces us, unsparingly, to what we always feared was behind it.  Glamorama shows us a shadowy looking-glass reality, the juncture where fame and fashion and terror and mayhem meet and then begin to resemble the familiar surface of our lives.
About the Author
---
Bret Easton Ellis is the author of Less Than Zero, The Rules of Attraction, American Psycho, The Informers, Glamorama, Lunar Park, and Imperial Bedrooms. His works have been translated into twenty-seven languages. Less Than Zero, The Rules of Attraction, American Psycho, and The Informers have all been made into films. He lives in Los Angeles.
Praise For…
---
"Arguably the novel of the 1990's … Glamorama should establish Ellis as the most ambitious and fearless writer of his generation…. It is perfectly of out time … a must read." —The Settle Times
 
"Impeccable… cold and pitiless and modern.… [Ellis] captures a cultural moment of racial dandyhood, where distinctions of sexuality seem less important that whether you look like a model and wear Prada." —The Village Voice
 
"Compelling and scary. A political thriller bursting with conspiracies, double agents and international terrorism. Glamorama is like a Semtex attack on our superficialities." —The Face

"Ellis is fast becoming a writer of real American genius." —GQ

"His best work to date.... He remains a laser-precise satirist but the wit now dominates." —Esquire