The Bluest Eye (Hardcover)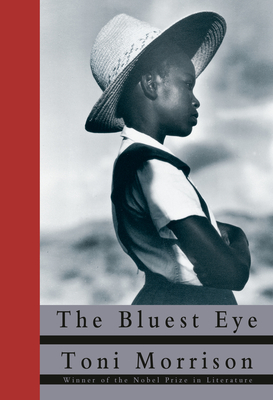 Description
---
The Bluest Eye, published in 1970, is the first novel written by Toni Morrison, winner of the 1993 Nobel Prize in Literature.

It is the story of eleven-year-old Pecola Breedlove -- a black girl in an America whose love for its blond, blue-eyed children can devastate all others -- who prays for her eyes to turn blue: so that she will be beautiful, so that people will look at her, so that her world will be different. This is the story of the nightmare at the heart of her yearning, and the tragedy of its fulfillment.
About the Author
---
Toni Morrison has worked in publishing and has taught at various universities, including Yale, Rutgers, and the State University of New York at Albany as the Schweitzer Chair. She is currently Robert F. Goheen Professor at Princeton. She received the Nobel Prize in Literature in 1993, and the National Book  Foundation Medal for Distinguished Contribution to American Letters in 1996.
Praise For…
---
"So precise, so faithful to speech and so charged with pain and wonder that the novel becomes poetry."  —The New York Times

"A profoundly successful work of fiction. . . . Taut and understated, harsh in its detachment, sympathetic in its truth . . . it is an experience." —The Detroit Free Press

"This story commands attention, for it contains one black girl's universe." —Newsweek