On Celestial Music: And Other Adventures in Listening (Paperback)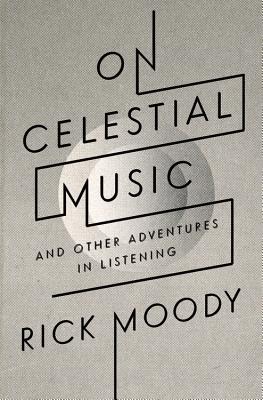 Description
---
Rick Moody has been writing about music as long as he has been writing, and this book provides an ample selection from that output. His anatomy of the word cool reminds us that, in the postwar 40s, it was infused with the feeling of jazz music but is now merely a synonym for neat. "On Celestial Music," which was included in Best American Essays, 2008, begins with a lament for the loss in recent music of the vulnerability expressed by Otis Redding's masterpiece, "Try a Little Tenderness;" moves on to Moody's infatuation with the ecstatic music of the Velvet Underground; and ends with an appreciation of Arvo Part and Purcell, close as they are to nature, "the music of the spheres."

Contemporary groups covered include Magnetic Fields (their love songs), Wilco (the band's and Jeff Tweedy's evolution), Danielson Famile (an evangelical rock band), The Pogues (Shane McGowan's problems with addiction), The Lounge Lizards (John Lurie's brilliance), and Meredith Monk, who once recorded a song inspired by Rick Moody's story "Boys." Always both incisive and personable, these pieces inspire us to dive as deeply into the music that enhances our lives as Moody has done -- and introduces us to wonderful sounds we may not know.
About the Author
---
Rick Moody was born in New York City. He attended Brown and Columbia Universities. He is the author of four previous novels: The Four Fingers of Death, Purple America, The Ice Storm, and Garden State, as well as an award-winning memoir and multiple collections of short fiction. Moody is the recipient of a Guggenheim fellowship, and his work has been anthologized in Best American Stories, Best American Essays, and the Pushcart Prize anthology. He lives in Brooklyn, New York.
Praise For…
---
Praise for The Four Fingers of Death
—
-
"Moody's powers of invention, his ease in his own prose, his ability to develop interesting characters-in short, his enormous gifts as a writer-are on full display here."
—
Clancy Martin, New York Times Book Review
"[Moody's] energy and sheer inventiveness make
The Four Fingers of Death
an original and exhilarating read."—
Jane Ciabattari, NPR.com
"Comic, grim, tender and masterful....Highlight[s] Moody's gift for being as thoughtful as he is entertaining."
—
Bloomberg
"The book is entertaining and often poignant, probing the limits of technology, consciousness, and language in the face of grief."
—
The New Yorker