Inherent Vice (Abridged / Compact Disc, Abridged)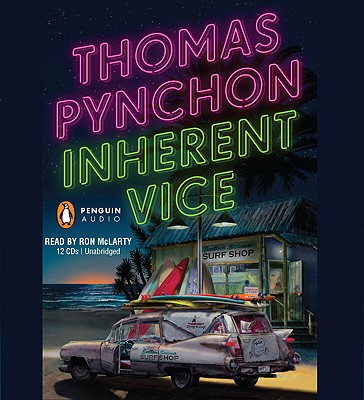 This item is currently unavailable and can not be ordered.
Description
---
Unabridged CDs ? 13 CDs, 15 hours
Part noir, part psychedelic romp, all Thomas Pynchon-private eye Doc Sportello comes, occasionally, out of a marijuana haze to watch the end of an era as free love slips away and paranoia creeps in with the L. A. fog.

About the Author
---
Thomas Pynchon is the author of "V.," "The Crying of Lot 49," "Gravity's Rainbow," "Slow Learner," a collection of short stories, "Vineland," "Mason and Dixon" and, most recently, "Against the Day." He received the National Book Award for "Gravity's Rainbow" in 1974.